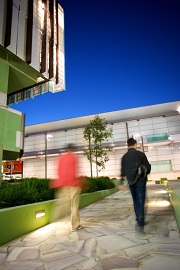 Photo: Tourism Australia
Australia has a reputation for academic excellence and is one of the best places in the world to live while studying.
Australian qualifications and institutions are recognised globally for their high quality and excellence. Graduates from Australia are very successful in finding jobs and hold prominent positions worldwide. Additionally, they are readily accepted for postgraduate study at leading international universities.
Visit https://www.studyinaustralia.gov.au/ to learn more about the education opportunities Australia has to offer, including courses, institutions and scholarships.
See also the QS World University Rankings of Top Universities in Australia 2019.
Student Visas
All student visa applications must be lodged online through ImmiAccount.
Please visit the Department of Home Affairs or australia.gov.au for more information.