Consular Services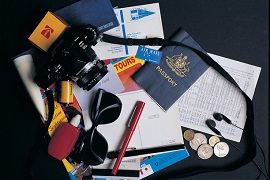 Photo: Tourism Australia
The Department of Foreign Affairs and Trade (DFAT) provides consular support to Australians living or travelling overseas. If you require assistance, please call the 24-hour consular emergency helpline on +61 2 6261 3305.
What We Can and Cannot Do
We provide consular assistance to Australian citizens and permanent residents travelling or living abroad through our offices in Australia and diplomatic missions (embassies, high commissions, consulates) overseas. Our capacity to assist you is influenced by local laws and conditions, international rules governing consular work, and by the cooperation offered by persons and organisations outside the Australian Government. For further information on what we can and cannot do, please see the Consular Services Charter.
Consular Privacy Collection Statement
Providing consular assistance to Australians overseas is a core function of DFAT. In order to provide effective consular assistance, DFAT is required to collect, use and disclose an individuals' personal information.
The privacy of consular clients and their families is a fundamental aspect of managing consular cases. This statement outlines how DFAT collects, uses, discloses and stores personal information related to consular cases in accordance with the Privacy Act 1988. This notice is provided pursuant to Australian Privacy Principle 5. To read the statements please see the Privacy Statement.
Travel Registration and Information
We encourage all Australians to register their international travel on Smartraveller, particularly those travelling to locations where there are security risks.
For the latest travel advice on Jordan, see http://smartraveller.gov.au/Countries/middle-east/Pages/jordan.aspx.
Notarial Services and Document Legalisation Overseas
As part of DFAT's role as the local authority for a number of international conventions or arrangements, we provide the following notarial acts overseas:
Administering an oath or receiving a declaration or affirmation.
Effecting, or attempting to effect, service of a document and issuing a certificate or affidavit of service or attempted service of a document.
Witnessing a signature or seal on a form or declaration.
Preparing a declaration or other document.
Verifying and certifying a copy of a document or part of a document.
Signing a document, or affixing a seal to a document or other article.
Witnessing the execution of a will.
Transmitting a document or other article through official channels.
Transferring funds through official accounts, other than for the purposes of the realisation of a deceased estate.
Preparation and issue of an Apostille certificate.
Preparation and issue of an Authentication certificate.
Preparation and issue of a Certificate of No Impediment to Marriage.
How Much Does it Cost?
From 2018 onwards, the notarial service fee will increase annually in line with the Consumer Price Index (CPI) published by the Australian Bureau of Statistics. Costs, in Australian dollars, will be displayed in the reception area of the mission. Payment is usually made in local currency only converted at the official bank rate.
Notarial services fees from 1 January 2018 (AUD)
Consular & Passports Section will provide notarial services to clients by appointment only, Sunday through Thursday between the hours of 9:00am to 1.00pm.
Appointments can be arranged by:
Telephone on +962 6580 7000 during normal business hours (8.30am to 4.00pm Sundays to Thursdays); or
E-mail to consular.amman@dfat.gov.au
Passport Services
From 2017 onwards, passport fees will include an annual CPI indexation.
Passport applications lodged overseas incur an additional fee (overseas surcharge). The additional fee will be $105 for all adult applications, and $53 for all child applications. The fee will not apply to emergency passport applications.
Passport fees from 1 January 2018 (AUD)
All passport fees are payable in cash in Jordanian Dinars which is subjected to variations in the exchange rate. No other currency is acceptable.
In order to provide better service to all clients, the Passport Office has implemented an appointments system. Australian Citizens who wish to lodge an application for a new or replacement passport should make an appointment by:
For further information about passports for Australian Citizens, please visit the passports website at http://www.passports.gov.au/.
Voting Overseas
If you will be overseas on the day of an Australian election, you can still have you say.
Voting is compulsory in Australia. All eligible Australian citizens must enrol and vote in federal elections, by-elections and referendums. Penalties may apply if you do not vote.
The Australian Embassy in Amman will be offering in person voting for the 2019 Australian federal election. Members of the public must provide photo ID in order to gain access to the Embassy. ID is not required to vote.
For information on enrolling and voting while overseas, please visit the Australian Electoral Commission (AEC) website at www.aec.gov.au/overseas.
If you wish to vote in the federal election, you must be enrolled. To enrol, check or update your enrolment details visit www.aec.gov.au.
For updates on the election, please check the Australian Electoral Commission's website and follow the its Twitter account.
If you are thinking of travelling overseas during an election period, plan ahead. For more information, go to http://smartraveller.gov.au/guide/all-travellers/Pages/voting-overseas.aspx.
Useful Links – Living Overseas
International Driving Permits
An International Driver's Permit is not a licence – you must also have a current Australian licence. To obtain an International Driving Permit (IDP), please contact the relevant IDP authority in your state:
New South Wales
NRMA
Queensland
RACQ
Victoria
RACV
South Australia
RAA
Western Australia
RAC
Tasmania
RACT
Northern Territory
AANT
Returning to Australia
Handy information for Australians or residents returning from a holiday or moving back to Australia. See here for information on taking cats and dogs to Australia.