Welcome to the Australian Embassy in Jordan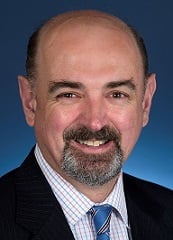 Welcome to the website of the Australian Embassy in Jordan. We have developed this site to provide visitors with information on the Embassy's services as well as the relationship between Australia and Jordan. The website also contains useful links aimed at answering some commonly-asked questions about Australia: visas and immigration; links to the Department of Foreign Affairs and Trade; Australian Embassies and Australian Government websites. These links are designed to assist those looking for information on Australian culture, business opportunities, international activities and government services.
Thank you for visiting our website and we hope it provides you with the information you seek.
Miles Armitage
Ambassador
Immigration Section no longer receiving phone calls, contact made through email
The Australian Embassy in Amman no longer takes telephone enquiries on immigration and visa issues. Information about visas, citizenship and migration matters is available from the website www.border.gov.au or by emailing immigration.amman@dfat.gov.au. For general enquiries, you can also call our visa application centre +20 233 313 301 (International call rates apply).
You will receive an automated response when you send us an email. Please read this carefully. If your enquiry is answered by the information in the automated response, you will not receive another reply.
Australian Government Response to the Syrian and Iraqi Humanitarian Crisis
On 9 September 2015, the Australian Government announced it will accept an additional 12,000 refugees who are fleeing the conflict in Syria and Iraq. The places will be primarily for refugees in Jordan, Lebanon and Turkey.
The Refugee and Humanitarian Visa program is for people who are subject to persecution or substantial discrimination amounting to gross violation of human rights in their home country. This is a non-discriminatory program which provides support to those most in need, this includes women, children and families of persecuted minorities.
The Australian Government is committed to working closely with the UNCHR to deliver the 12,000 additional refugee places. If the UNHCR assesses that you are a refugee whose life and freedom depends on urgent resettlement, they may refer your case to the Australian Embassy.
If you have a family member who is an Australian citizen, permanent resident or a New Zealand citizen who has lived in Australia for a long time, they may sponsor you through the Special Humanitarian Program (SHP).
The SHP Visa is for people who are not refugees as defined in the Refugees Convention. It is for people who are subject to substantial discrimination amounting to gross violation of Human Rights and have close links to Australia. Applications for the SHP should be lodged in Australia.
Further information on Australia's offshore humanitarian resettlement program can be found at the following link:
http://www.border.gov.au/Trav/Refu/Offs
More information on whether someone is an 'eligible New Zealand citizen' can be found here:
https://www.border.gov.au/about/corporate/information/faqs/what-is-an-eligible-new-zealand-citizen
A list of frequently asked questions can be found by clicking here.
Please continue to monitor this web page for further information as it becomes available.
The Australian Government's Foreign and Trade Policy Agenda and Priorities
The Minister for Foreign Affairs, The Hon. Julie Bishop MP and the Minister for Trade and Investment, The Hon. Andrew Robb AO MP outline the Australian Government's foreign and trade policy agenda and priorities in the following video address:
Government Priorities - Address by Ministers
An Australian World View: A practitioner's perspective
Speech by the Secretary of Department of Foreign Affairs and Trade, Peter Varghese AO, to the Lowy Institute. 20 August 2015
Australian Diplomacy Today Symposium
Speech by the Secretary of the Department of Foreign Affairs and Trade, Peter Varghese AO, at the Australian Institute of International Affairs. 28 August 2015.
Counter People Smuggling Communication

The Australian Government has introduced a tough new policy for managing illegal maritime arrivals by boat to Australia called Operation Sovereign Borders (OSB).
OSB is a military-led border security initiative to stop the boats, to prevent people risking their lives at sea in the hands of criminals, and to preserve the integrity of Australia's immigration program.
The new policy introduces a rapid transfer process where asylum seekers are transferred to either the country of Papua New Guinea or country of Nauru within 48 hours of arrival in Australia. The new policy also includes the expansion of processing centres in both locations as well as the turning back of asylum seeker boats.
The OSB Joint Agency Taskforce is delivering a range of offshore communication activities to inform people considering coming to Australia illegally by boat that the rules have changed and they will never get to Australia.
An Arabic factsheet on OSB can be found at the following link:
Arabic factsheet
Media Releases by the Minister for Immigration and Border Protection can be found at the following link:
http://www.minister.immi.gov.au/peterdutton/
Media Releases and up to date information from the Joint Agency Task Force (JATF) can be found at the following link:
http://www.customs.gov.au/site/operation-sovereign-borders.asp
Further information in Arabic and languages other than English can be found at the following link:
http://www.customs.gov.au/site/offshore-communication-campaign-people-smuggling.asp
Video footage in Arabic on OSB can be found at the following link:
http://www.youtube.com/playlist?list=PLAEBFEDEA5A86ACD8
Information for Australian Citizens
Passport Applications: Overseas Surcharge to apply from 1 July 2015
From 1 July 2015 passport applications lodged overseas will incur an additional fee (overseas surcharge). The additional fee will be A$100 for all adult applications, and A$50 for all child applications. The fee will not apply to emergency passport applications. Please click on the new passport fees link to see prices.
The Embassy has introduced an appointments system for Consular & Passports clients. Please click here for further information.
Consular Duty Officer (24 hour): +61 2 6261 3305
or within Australia only: 1300 555 135 (toll free - local call cost only)
Travel Advice - Important things you should know about visiting Jordan.
Specific Advice for Business Travellers
If we can't find you ... we can't help you! Register to receive updated information
Australian passport information and applications
Job Vacancies
There are currently no vacancies available.