Australian Embassy
Jordan
FOR VISA AND IMMIGRATION ENQUIRIES PLEASE CALL +962 6 580 7070.
Embassy Address: 41 Kayed Al Armouti Street, PO Box 35201, Abdoun, Amman 11180 - Telephone: +962 6 580 7000, Facsimile: +962 6 580 7001
Welcome to the Australian Embassy in Jordan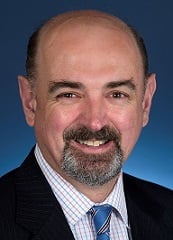 Welcome to the website of the Australian Embassy in Jordan. We have developed this site to provide visitors with information on the Embassy's services as well as the relationship between Australia and Jordan. The website also contains useful links aimed at answering some commonly-asked questions about Australia: visas and immigration; links to the Department of Foreign Affairs and Trade; Australian Embassies and Australian Government websites. These links are designed to assist those looking for information on Australian culture, business opportunities, international activities and government services.
Thank you for visiting our website and we hope it provides you with the information you seek.
Heidi Venamore PSM
Ambassador
Council for Australian Arab Relations - 2015-16 Grant Round Open
The Council for Australian Arab Relations (CAAR) grant round for 2015-16 is now open. For information on the priority sectors and how to apply please access the following link: http://www.dfat.gov.au/people-to-people/foundations-councils-institutes/caar/grants/Pages/grants.aspx
Australian Government Endeavour Scholarships and Fellowships - applications now open
Endeavour Scholarships and Fellowships are internationally competitive, merit-based scholarships provided by the Australian Government that support citizens around the world to undertake study, research and professional development in Australia and for Australians to do the same overseas.

The Endeavour Scholarships and Fellowships build Australia's reputation for excellence in the provision of education and research, support the internationalisation of the Australian higher education and research sectors and offer high-achieving Australians opportunities to increase their knowledge and expertise in their field.

Applications for the 2016 Round
The 2016 round of the Endeavour Scholarships and Fellowships are now open. Applications will close 30 June 2015 at 11:59 pm Australian Eastern Standard Time (AEST). Further information and application forms can be found at Endeavour Scholarships and Fellowships.

The Australian Government's Foreign and Trade Policy Agenda and Priorities
The Minister for Foreign Affairs, The Hon. Julie Bishop MP and the Minister for Trade and Investment, The Hon. Andrew Robb AO MP outline the Australian Government's foreign and trade policy agenda and priorities in the following video address:
Government Priorities - Address by Ministers
Counter People Smuggling Communication

The Australian Government has introduced a tough new policy for managing illegal maritime arrivals by boat to Australia called Operation Sovereign Borders (OSB).
OSB is a military-led border security initiative to stop the boats, to prevent people risking their lives at sea in the hands of criminals, and to preserve the integrity of Australia's immigration program.
The new policy introduces a rapid transfer process where asylum seekers are transferred to either the country of Papua New Guinea or country of Nauru within 48 hours of arrival in Australia. The new policy also includes the expansion of processing centres in both locations as well as the turning back of asylum seeker boats.
The OSB Joint Agency Taskforce is delivering a range of offshore communication activities to inform people considering coming to Australia illegally by boat that the rules have changed and they will never get to Australia.
An Arabic factsheet on OSB can be found at the following link:
Arabic factsheet
Media Releases by the Minister for Immigration and Border Protection can be found at the following link:
http://www.minister.immi.gov.au/peterdutton/
Media Releases and up to date information from the Joint Agency Task Force (JATF) can be found at the following link:
http://www.customs.gov.au/site/operation-sovereign-borders.asp
Further information in Arabic and languages other than English can be found at the following link:
http://www.customs.gov.au/site/offshore-communication-campaign-people-smuggling.asp
Video footage in Arabic on OSB can be found at the following link:
http://www.youtube.com/playlist?list=PLAEBFEDEA5A86ACD8
Information for Australian Citizens
The Embassy has introduced an appointments system for Consular & Passports clients. Please click here for further information.
Consular Duty Officer (24 hour): +61 2 6261 3305 or within Australia only: 1300 555 135 (toll free - local call cost only)
Travel Advice - Important things you should know about visiting Jordan.
Specific Advice for Business Travellers
If we can't find you ... we can't help you! Register to receive updated information
Australian passport information and applications
Job Vacancies
There are currently no job vacancies.